Nelle Naturally
Regular price
Sale price
$7.00 USD
Unit price
per
Sale
Sold out
*I added Candela herbs to this soap bar, and dried flowers can sometimes cause brown spots. Do do not be alarmed. the soap it fine and does not effect the soap is a negative way.
Candela is know for its healing properties and I use it in most of my herbal mixes 
Activated Charcoal and Turmeric Facial Soap
Turmeric and Charcoal Facial Soap is the perfect all natural product to combat hyperpigmentation, dark spots, acne and remove toxins from the skin. The collaboration of various ingredients makes this soap irresistible. Turmeric is effective in the treatment of acne due to its antiseptic and antibacterial properties that fight pimples and breakouts to provide a youthful glow. It also has a lovely lather, highly moisturizing and is great for dry to sensitive skin. Charcoal is known for its ability to absorb and draw out oils, leaving skin feeling balanced. Activated charcoal removes toxins, it can help reduce instances of acne and other skin impurities you might suffer from. This soap is also formulated with ingredients such as tea tree and eucalyptus essential oils, bentonite clay and oatmeal helping with the treatment of acne. Your skin will instantly feel revitalized, refreshed and free of blemishes.
•
Activated
c
harcoal is a natural deep pore cleanser, removing toxins
and
impurities
•
Turmeric reduces redness, calms skin conditions, helps to even out dark spots, acts as an anti-inflammatory
and antibacterial
ingredient
•
The benefits of all natural soap with toxin drawing properties of turmeric and charcoal makes this soap a wonderful addition to your daily cleansing routine
•
Also made with
t
ea
t
ree and
eucalyptus
essential oi
ls, 
helping
with the treatment of acne
Charcoal, Turmeric, Soap
*this product is not a medical product. Nelle Naturally does not claim to cure, diagnose nor treat anything disease. Always consult with a medical doctor for medical advice 
Share
View full details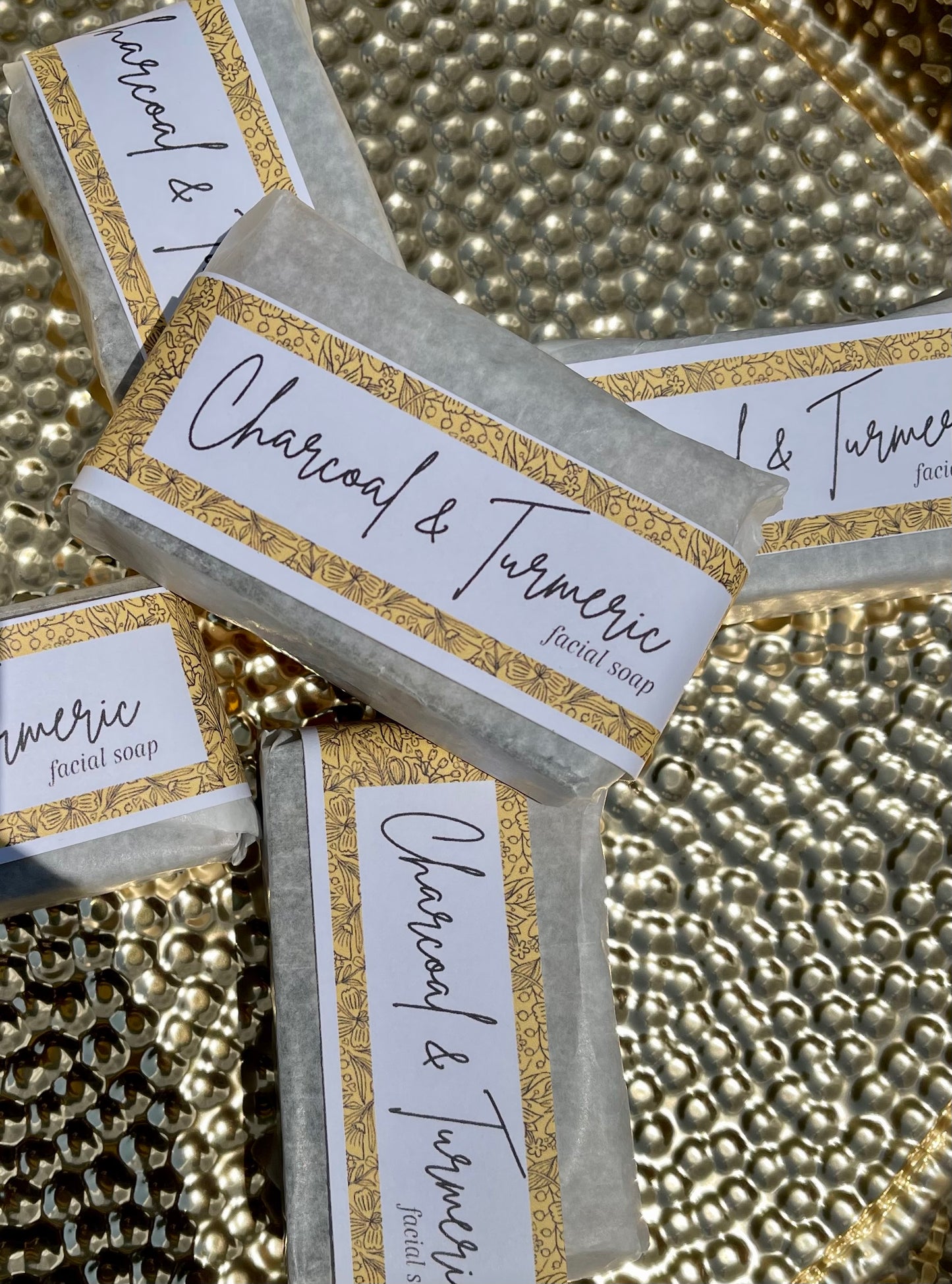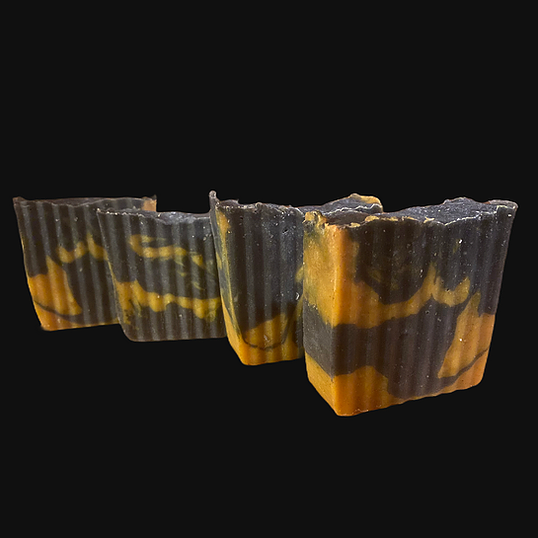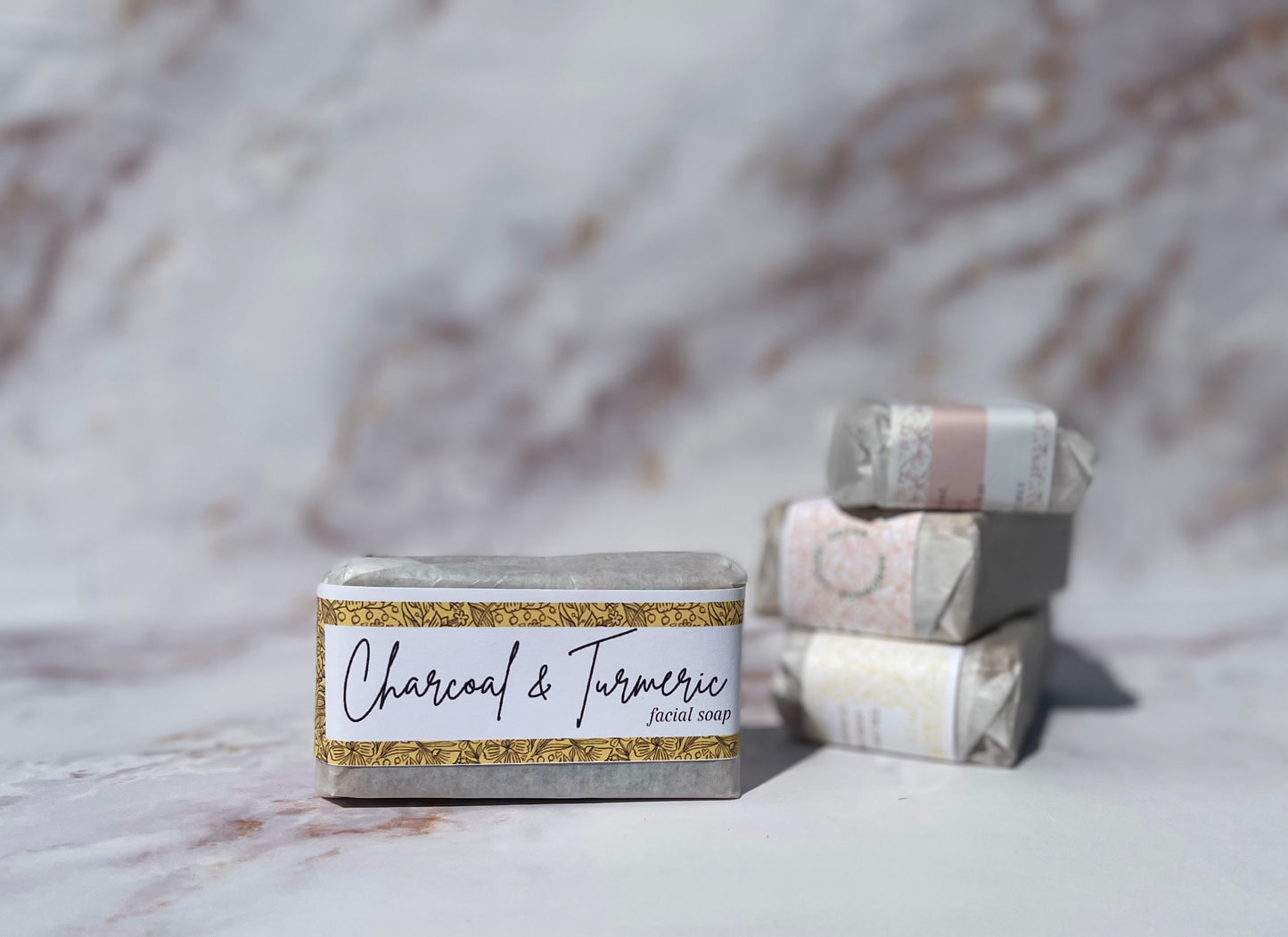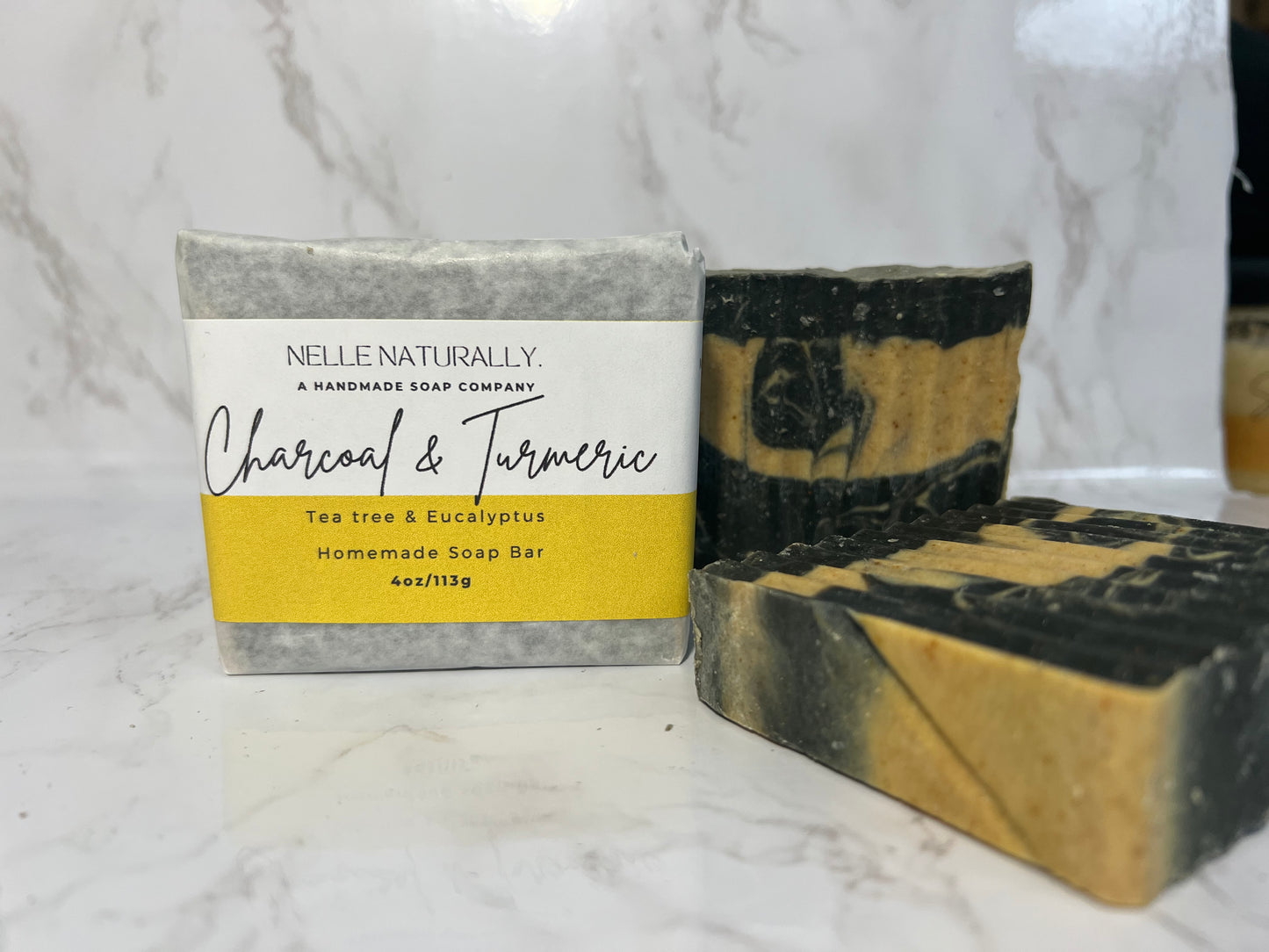 Made a difference right away
I used the bar on my face and it made my face glow within a few days. Would highly recommend!
Absolutely Amazing !!
This product is the bomb! First day of using this product I can already feel a difference in my face. Just using twice a day for only one day. I can imagine how my face will feel and look in a week, month, a year. My son also is using this product and he loves it. He's 16 so great for teenagers with acne!!!
Great cleanser
My Granddaughters use this long with the Nelle naturally C rose oil works wonders. They like it better than all the other products they have used.
Works!
My daughter uses this with the facial oil and is starting to see an improvement with her acne!
Get you some!
I absolutely love it, very cleansing and non drying. The turmeric really helped in lightening the hyperpigmentation on my cheeks. And it smells amazing!!!!
Let customers speak for us